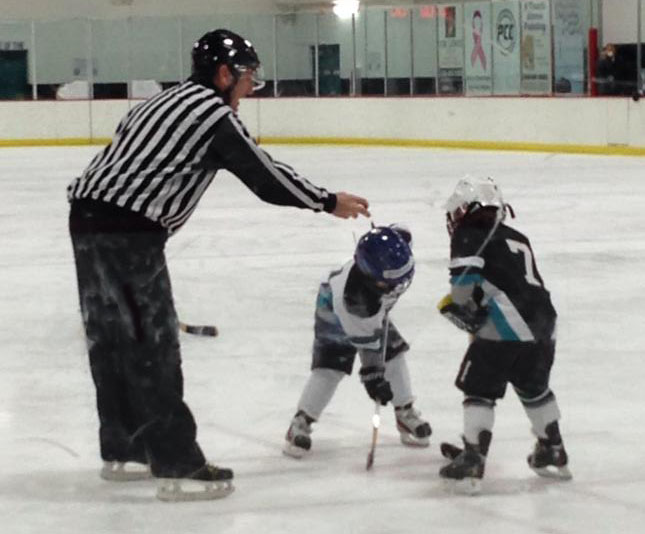 I have had a healthy obsession with cars since childhood. For as long as I can remember, my dad had an old car in the driveway. My brother and I worked on them with him whenever we could . That led to my life-long love of cars. I also love hockey. I've been an official for more than 40 years, from the lowest to the highest amateur levels and as an off-ice official at the professional level. I love the excitement of the auction and always dreamed of getting a dealer's license one day and buying cars for clients. I wasn't able to do that until I retired from my corporate job a few years ago. As soon as I retired, I got my dealer's license, formed a business and came up with a way to give my business a name that reflected my love of hockey. That's where the name "Stripes" came from. 
Stripes Auto Brokers was formed with a simple concept: great customer service and reasonable pricing. I go to the auction and buy the cars you're looking for. I'm able to price my cars very reasonably by eliminating the middle man. There's no dealer to mark the price up; just myself and the customer. You tell me the type of vehicle you're looking for, give me a budget and I do the shopping. It's that simple. It's been my "retirement" gig for several years and I'm thoroughly enjoying it.
I'm able to purchase cars at auctions around the country and have some additional local resources. Don't be disappointed if I'm not able to find a vehicle with the exact options you're looking for. I have a variety of aftermarket options available at great prices too.
A lot of people have a misunderstanding of auto auctions. They think auction cars have been wrecked or have issues.  Any car with such an issue must be disclosed at the auction before the sale of the vehicle. So we would know that and walk away. What most people don't know is that the auction is where GM, Ford, etc, all the major manufacturers sell their off-lease vehicles and executive vehicles.  The auctions we work with are the same ones that All major car dealers use to fill up their Used Car Lots.
Every vehicle we buy is fully checked out before we purchase. We know of any minor issues, dents, scratches, tire life, etc before we purchase. A Carfax is completed on every vehicle, more on this later. If there is anything we don't like or are concerned with, we walk away. So you can be assured you will get a quality vehicle and know the details before making your decision.
About Carfax: Everyone has heard of them and so many put blind faith into those reports. The truth is while the Carfax is a great tool, it is only as good as the information input into the system. Not all shops record all work. That's why we go the extra mile and perform a test for prior paint. This will tell us if there was prior possible unrecorded work done and lead us to find out what was done.
We won't sell you anything you do not approve of and all this will be discussed before your purchase.
If you're looking for a nice car at a great price, give me a call or send an email. Let's talk about your options.
-Greg
Simple business concept with no middle-man.

Tell me what you want. If it's available, I'll find it.

Financing available

Lots of great aftermarket options available